Taking Up the Collection in Church
Taking Up the Collection
I can still vividly remember sitting in church as a teenager during the 60s. The time would come for the offering. A very worthy elder (normally the same one) would start and somberly intone, 'Your frugal offering will now be received'. Frugal! Seriously! Did he really say that? Actually he didn't but that is what my 16 year old ears heard him say. What he did say was, 'Your free will offering will now be received'. That is a big difference. I interpreted his meaning as, 'Put your pathetically tiny amount of money in the plate now'.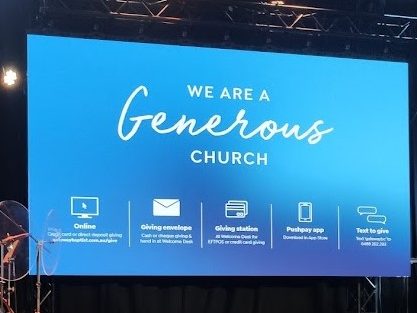 What to say when you are taking up the collection and having a collection in church at all, has been quite a source of debate over the last generation or so. During that time many churches were influenced by the church growth movement and would preface the collection with a statement that the offertory was for our members and visitors should be under no obligation to give. Some churches stopped passing the plate around. Some made a vague reference to a bucket placed somewhere at the back of the church that sometimes required a GPS to discover. Many churches in this digital age just receive the money online and don't mention money in the services. In some churches, as a visitor, I have no idea how to give if I wanted to.
My belief is that giving should be should be mentioned unashamedly, but should be linked to the exciting ministry of the church and undergirded by an appeal to grow in generosity. One church I know does this very well. A large slide appears on the screen. The service leader reminds us that generosity is one of the values of the church. The slide proclaims, 'WE ARE A GENEROUS CHURCH'. The congregation is often given an update about some life transforming ministry that the church is performing. The slide also gives 5 different ways in which I can give.
1. Online
2. Giving Envelope
3. Giving Station
4. Push Pay App
5. Text to Give
I have never felt put out by this appeal. I have a great deal of confidence that the church does not waste money and that the leadership are people of integrity. I certainly don't mind that I am being exhorted to be generous. I might be put out if I thought the church just wanted my money. But generosity is something quite different. Generosity is a noble virtue and one I am happy to aspire to. I am pleased that the church is encouraging me to have the very character that I want to have anyway and the character that the Lord Jesus Christ has demonstrated in his extraordinary sacrifice on the cross.
So ultimately this approach is a win-win. The church wins in that it receives with integrity the resources needed for ministry. I win as my character is further shaped to be like God's. For more on generosity and raising resources for local church ministry see my book Giving Generously.