The Importance of Vision
May 15, 2020
Inline Text
Rod Irvine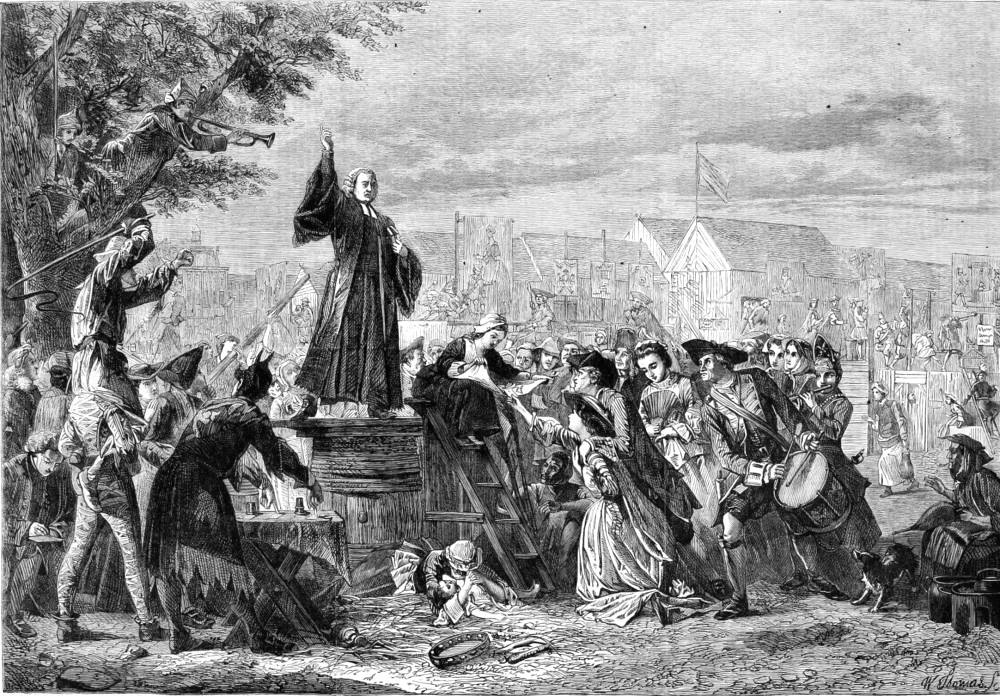 My mother, who rarely went to church herself, sent me to a local Methodist church where I spent my formative years. One of my ministers there was a Mr Brown (not real name) who I quite liked. My enthusiasm was dimmed somewhat when Mr Brown preached a stewardship message. It was quite extraordinary and remains fixed in my memory despite the passage of fifty years.
Mr Brown simply read the church roll. That's it! There was no more. That was the message in its entirety: all one hundred and thirty names. What is more it was not rushed in delivery but a slow, steady movement through the list. Further the names were read in full: John Malcolm Hughes, Benjamin Robert Ingram and so on. I can remember being astonished beyond all measure and sharing my bewilderment with some other young adults after the service who evinced similar sentiments.
As I reflect on this strange episode there are a couple of issues that stand out. First, at least Mr Brown addressed the topic. Some might feel that the way he chose to do so could have been counterproductive but at least he had a go. Many ministers shy away from any mention of money issues for fear of offending the congregation. So I give Mr Brown good marks for courage.
Secondly, I can excuse his effort somewhat because ministers are generally not taught how to preach on money, then or now. Thus they embark on ministry where finances will be a concern week in and week out, with almost no teaching on how to raise resources or to preach on a topic that is admittedly sensitive. I was certainly in that category despite having attended a first rate theological college for whose training I am constantly grateful.
So here are a few pointers about  how you might attempt to preach on raising resources:
Acknowledge that it is a sensitive subject, but speak confidently into it. Ministers get into trouble when they dither around or get angry and defensive. I preached my last money message about six weeks before I left my parish of Figtree. I commenced with a big smile saying something like, 'this will be the very last time you will hear me preach on money so I have determined to it my very best shot. So buckle up and here goes!'
Remind people of the goodness, grace, glory, and generosity of God. God is our Maker, our owner and everything we have is due his extraordinary blessing.
I love the way King David puts it as he celebrates the money raised for the temple.
Wealth and honour come from you; you are the ruler of all things.
In your hands are strength and power to exalt and give strength to all.
 Now, our God, we give you thanks, and praise your glorious name. 1Chron 29:12-13
Remind people that the most extraordinary instance of God's grace is in the giving of his Son, the Lord Jesus. God is a Giver. He gave his only son.
Remind people that even though they might work hard, ultimately their wealth all comes from God. King David continued,
Lord our God, all this abundance that we have provided for building you a temple for your Holy Name comes from your hand and all of it belongs to you. 1Chron 29:16
Remind people that giving is an opportunity for immense spiritual growth because 'where your treasure is there will your hearts be also'. (Matt 6:21)
Connect your request to the ministry future of the church, not the debts or financial shortfall. Remember that 'Money follows Vision'.
Don't beat about the bush. Make a clear request for financial commitment. Moses did (Exodus 35). David did (1Chronicles 29). The apostle Paul did (2 Corinthians 8 & 9). Why shouldn't you?
I wish I could have discussed these points with Mr Brown but I think we were both clueless.
For more on this topic see my book, Giving Generously Buy the Book
Related Articles
 Preaching a Generosity Message
 Constructing a Commitment Preaching Series
.